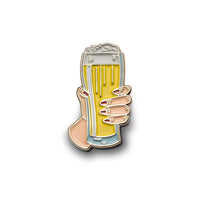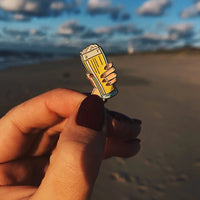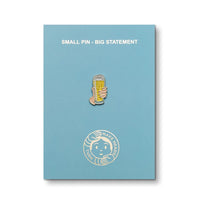 TFH Koncept
Enamel Pin "Cheers!"
Beer is as old as human history. In some pagan cultures it even had its own God, beer is the connecting elixir between others, it's a drink which has its own bars and stores, dedicated holidays and trips. If you look at it from the side, it's truly a special drink, being even the third-most-popular drink on Earth, after water and tea. 
 What's not to love? If you're the kind of person who loves an ice-cold beer after a long day – there is nothing wrong with that, we're right there with you. Cheers! 
 Grad this pin on the way to the bar, pin it to your denim jacket, or your after-hours blazer lapel!
COMPOSITION: Brass and Colorful Enamel
SIZE: H: 2.5 cm, W: 1.7 cm
BACKING: Butterfly Clutch
PACKAGING: A custom design card, perfect for gifting