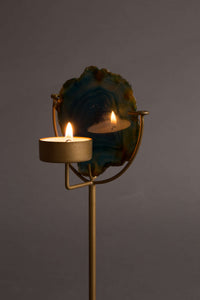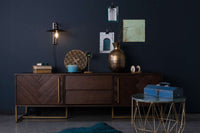 DUTCHBONE
Gem candle holder
The best designs often come from Mother Nature herself. Take agate, a gemstone found in many parts of the world but especially in South America. With candle holder Gem we aim to make the most out of the beautiful colours found in this gemstone by backlighting it with a candle. And the best part is that Gem is a pretty accessory even without candlelight.
Specs
It's all about the details
Unique translucent blue, yellow and green coloured and polished agate stone
Brass lacquered iron stand
Suitable for tea lights
Dimensions: 10x10x30 cm (WxDxH)
Note: Agate is a natural product, therefore each stone is unique in colour, appearance and weight.